Branch of Service
Select a Branch of Service from the list for an expanded menu of destination websites.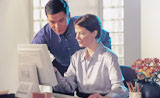 2022 tax programs

Prepare & e-file taxes online with GOV


• simple and accurate
• more deductions
& tax credits
• the fastest refund
• secure online access
• federal & state return
• preferred by accountants
• save tax records online
• print copies anytime
• do next year with 1 click
Simply and accurately prepare and e-file your taxes online with GOV for a speedy refund. Fully updated with the most current tax laws and provisions for federal and state tax schedules.
click here now --->
commercial links